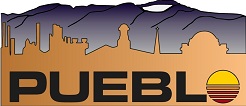 REGIONAL BUILDING DEPARTMENT
830 N Main St • Pueblo, CO 81003
VOICE: 719-543-0002 • FAX: 719-543-0062
Permit Forms and Information
The links on the page provide downloadable information sheets and forms in PDF format.
Please refer to this page for current information during the Covid-19 crisis.
Homeowner permits can only be issued for owner-occupied single family residence properties.
Contractors and homeowners may email apps to our office at permits@prbd.com or Fax:719-543-0062.

Important- Please check with the department to see if permits are required prior to doing any work.

Almost all commerical projects and many residential projects may require approvals from other agencies prior to us issuing a permit.
For example New buildings(Commercial, House, Garage, Carport), Patio, addition, deck etc. Please visit our covid-19 page for more information and of course feel free to contact us with questions
Permit Applications
Fillable PDF Permit Forms -
Plan Submittal Checklists
Solar PV Forms
Miscellaneous Design Information
Miscellaneous Forms
Pueblo City Building Ordinances. As Updated