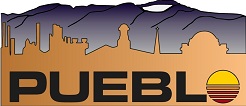 REGIONAL BUILDING DEPARTMENT
830 N Main St • Pueblo, CO 81003
VOICE: 719-543-0002 • FAX: 719-543-0062
Frequently Asked Questions
Can I as a home owner pull my own permit?
If you are listed as the owner(must be a person not a company, LLC, LTD, etc.) and it is your principal(primary) place of residence you may pull a homeowner permit.

For reference please view - Sec. 4-1-9. - Owner obtained permits.
When do I need a Permit?
Generally, whenever you are building or modifying the structure of an existing building: This list is not all inclusive if you are unsure if your project requires a permit please reach out to us for assistance.
Building:

Garages, Carports - require a permit

Sheds, Storage Buildings - For Residential projects larger than 200 square feet require a permit. Commerical projects larger than 120 sqft require permits. Note that approval from City or County Zoning may be required regardless of the size. Check with the appropriate zoning department

Fences - Fences 7' and lower in height do not require a building permit. There are zoning rules regarding fences, especially when they extend past the front of your building. Please check with the appropriate department. Fences over 7' in height require a permit and engineering.

Roofing, Re-Roofing - A building permit is required

Decks - A permit is required for any deck that is attached to a building or is 30" or more off the ground

Interior Remodels - Permits are required for work remodeling a structure such as adding a bathroom, finishing a basement, changing the floorplan, etc.

Electrical:

Reconnect - In some cases the utility may require a reconnect inspection before releasing service to an address. This is not a permit for work and only covers the safety inspection.
If the safety inspection fails additional permits may be required by licensed contractors to fix all safety issues before service will be released to the utilities.

Service - Upgrading or repairing the service will require a permit.

Solar - Installing or upgrading a system requires a permit. If a system must be temporarily removed for a re-roof a permit to inspect for proper reinstallation of the Solar system is required.

Mechanical:

Gas piping - Repairs or replacement of gas pipes may require permits. A pressure test may be required before service can be turned on by utilities.

Vent/Duct work - Installing/replacing vents or ductwork for new systems such as bathroom fan or hvac systems require permits.

Furnaces/AC - A Mechanical and/or Electrical permit is required to install/replace furnace, including air conditioning systems. Proper smoke & CO detector placement are required as part of inspection.

Plumbing:

Water Heaters - A Plumbing and/or Electrical permit is required to install/replace a water heater. Proper smoke & CO detector placement are required as part of inspection.

Water/Sewer line - Replacing or repairing a water or sewer line requires a permit.

Plumbing repairs/Re-plumbing - Replacing or repairing the plumbing in a structure may require a permit please reach out to us for more information.
Electrical FAQ'S
Who needs an electrical license?

A. Anyone who performs new construction and rewiring of existing structures; installs electrical wiring equipment devices, light fixtures, services and meter bases.

How do I get a contractor back to finish a project?

A. First, you need to get a detailed list of work to be performed and how payments are to be made. Remember, never make a final payment until an electrical inspector performs an inspection and you have a copy of the certificate of compliance.

Where can I get the latest edition of the National Electric Code?

A. You can purchase them from our office at 830 N Main St. or most electrical supply businesses, bookstores or the National Fire Prevention Association by calling 1-800-344-3555 or the International Association of Electrical Inspectors at 1-800-786-4234.

How do I know if a contractor has a required license?

A. Ask to see the current license. If in doubt, call 543-0002 to verify that the license is current.

How high should the meter be?

A. The current City/County ordinance requires the meter be between 4' and 5 1/2' to the bottom of the meter can.

Can I run a water line and an electrical line in the same trench?

A. Yes. As long as the minimum depth requirements is maintained for each line. We suggest that a separation be kept between the lines to allow for repair of one without affecting the other.

What time is my inspection?

A. The best way is to talk to the inspector between 8:30am and 9:00am, the inspector can give a text message approximately 30 min before arrival. The inspectors will normally leave for the field between 9:00am and 9:30am.

Who can answer code/ installation questions?

A. Electrical inspectors are available in the office or by phone (719-543-0002) from 7:30 a.m. to 9:00 a.m. Monday-Friday.

Electrical - Can I use my electrical service for the house for temporary construction power?

A. Yes. The permanent service may be installed prior to the electrical systems. Some of the service equipment is intended for indoor use only. If a wall and roof are not in place, an adequate method of protecting this equipment from the weather (water, wind, snow, etc.) shall be provided. PLEASE NOTE: No electrical installations (wiring and boxes) can be made until there is a waterproof roof and adequate protection at the exterior walls.

Where are Arc Fault required residentially?

A. 210.12 Arc- Fault Circuit-Interrupter Protection. Definition: Arc- Fault Circuit-Interrupter Protection (AFCI). A device intended to provide protection from the effects of arc faults by recognizing characteristics unique to arcing and by functioning to de-energize the circuit when an arc fault is detected. National Electrical code NFPA 70 210.12 requires the following areas to have arc fault protection: all 15 and 20 ampere branch circuits supplying outlets installed in dwelling units. In family rooms, dining rooms, living rooms, parlors, libraries, dens, bedrooms, sunrooms, recreation rooms, closets, hallways, or similar rooms or areas.
Mechanical FAQ's
Can the temperature and pressure relief device on a water heater be piped into the water heater pan?

No. The temperature and pressure relief device must be piped to an approved plumbing fixture or to the outside.

Is a permit required for a replacement of a water heater or furnace?

Yes, a permit and inspection are required for the replacement of any gas equipment or the installation of any new gas equipment.

How close can a gas meter regulator be to a source of ignition or electrical equipment?

Equipment must maintain a minimum of three (3) feet from the opening of the regulator for natural gas or five(5) feet for propane.

What are the requirements for testing of gas piping?

The gas piping must be pressure tested with a minimum of 10 lbs. of pressure and the test must hold pressure for 15 minutes. For welded pipe, the test presssure is 60 lbs for 24 hours.

Are carbon monoxide detectors required?

Yes, Carbon monoxide detectors are required if any work is done inside the home! The detector is an inexpensive purchase that could save you or your family's life!

Can I install a water heater in my apartment?

No. Any apartment, rental unit or commercial building must have a licensed contractor install gas or electric equipment.

A serviceman told me that my furnace has to be replaced due to a cracked heat exchanger. How can I be sure that the heat exchanger is bad?

First, the contractor must be working for a licensed contractor within Pueblo County. If a home owner wants the Building Department to verify, a time will be set with the contractor, the home owner, and a mechanical inspector.

Is a permit required for air conditioning that will be installed on my existing furnace?

Yes. A permit is required for the air conditioning and electrical work that will be done. After the work is completed, the contractor must schedule an inspection of the work.

I am going to enclose my furnace and water heater in my basement. What do I need to be aware of?

Here again, a permit is required. Items to be aware of are: Access to the units, clearances to equipment, combustion air requirements, make-up air, and clearances of venting systems, etc.

I have questions concerning how to install a gas line for a clothes dryer or other appliance. How do I make contact with a mechanical inspector?

The field inspectors are in the office between 7:30-8:30am, Monday thru Friday and all you need to do is call and ask to speak to a mechanical inspector for your part of town.
If you have additional Mechanical (Gas, HVAC) Questions, please contact Terry Nothaft or phone him at 543-0002
Plumbing FAQ's
Does a lawn sprinkler system require a permit and inspection?

Yes, we inspect to assure that proper material is used, proper back flow protection is installed, and that the installation is done to code.

Do sewer and water penetrations through concrete walls require sleeves?

Yes, code requires that "all piping passing under or through walls shall be protected from breakage". Also "sleeves shall be provided to protect all piping through concrete or masonry exterior or bearing walls.

Must sewer and water penetrations through concrete walls be sealed?

Yes, annular space between sleeves and pipes shall be filled or tightly caulked with coal tar, asphalt compound, or other material found equally effective and approved as such by the administrative authority.

Why is thermal expansion required with the installation of back flow assemblies?

Installation of a back flow assembly on a main water service creates a closed system, not allowing expansion from heated water to dissipate into the main. A thermal expansion device eliminates this problem.

Why are pressure-balance valves required in showers or tub/shower units?

This code requirement was added because of the numerous cases of scalding due to cold water usage elsewhere in the structure, which caused sudden bursts of hot water to flow from the fixture.

Why does a water service have to be 48" deep?

With the varying depth of the frost line Pueblo County a uniform depth was required. 48" meets the code requirement of "1ft. below frost line" in the majority of areas in the county.

How can stores sell a product if it isn't legal to install?

In order to protect the health of the public, the Plumbing Code requires that all products be tested to assure that they not only meet stringent manufacturing requirements but that they also meet the requirements of the code. If the product doesn't meet both it cannot be installed.

Can I use PVC for water piping inside my house?

No, PVC pipe is not approved for use inside a structure. This is a manufacturers standard.

Can I do the plumbing in my rental?

No, per Ordinance Sec. 4-1-9 "...shall be occupied by the owner as the owner's principal place of residence. This is done for the protection of the tenants of the structure.

What is the required test for DWV systems?

There are 2 procedures that are approved. You may use either a 5# air pressure test or you may fill the system with water to a 10' height or to the highest point through the roof. (The 5# air test must be set at 5#, not higher in hopes that it will be at 5# when the inspector arrives.)
If you have additional Plumbing Questions, please contact Dan Jones or phone him at 543-0002