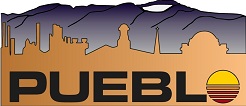 REGIONAL BUILDING DEPARTMENT
830 N Main St • Pueblo, CO 81003
VOICE: 719-543-0002 • FAX: 719-543-0062
Building Codes
The following Building Codes are in effect:
2015 IRC - International Residential Code
2015 IBC - International Building Code

2015 Existing building code (IEBC) adopted by reference of 2015 IBC

2015 IECC - International Energy Code
2018 IPC - International Plumbing Code
2015 IMC - International Mechanical Code
2015 IFGC - International Fuel Gas Code
2015 IFC - International Fire Code
2020 NEC - Effective on all permits pulled after July 1st 2021
Temporary Variance Article 210.8 (F), 2020 NEC June
Temporary Variance Article 210.8 (F), 2020 NEC October
2015 International Swimming Pool and Spa Code
Design Criteria:
Snow Load: 20LB Ground load for City & Pueblo West, Variable with altitude in County --> Snow Load Table
Wind Load: 115mph
Frost Line : 26 Inches
Siesmic Zone: B
Building Code Links
These are electronic links to the current codes that are used by the department. ICCSafe.org is a digital host for building code
related information and provides free basic access to the codes via their website. Paper copies are available for purchase in our office as well as their website.