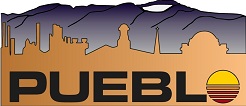 REGIONAL BUILDING DEPARTMENT
830 N Main St • Pueblo, CO 81003
VOICE: 719-543-0002 • FAX: 719-543-0062
Building Codes
New Codes adopted by PRBD effective on June 29th, 2023.
All plans and permits submitted on or after this date must be designed to the codes noted below.
Links are to
ICCSafe.org
which provides online access to the codes. Paper copies are available for purchase in our office as well as their website.
Previous Code Cycle
The following Building Codes are in effect for permits and plan reviews initiated before 06/29/2023.
Basic Design Criteria:
Snow Load: 20LB Ground load for City & Pueblo West, Variable with altitude in County --> Snow Load Table
Wind Load: 115mph
Frost Line : 26 Inches
Seismic Zone: B