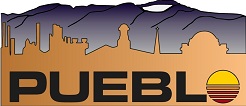 REGIONAL BUILDING DEPARTMENT
830 N Main St • Pueblo, CO 81003
VOICE: 719-543-0002 • FAX: 719-543-0062
2021 Commission Members
Chairman Albert Herrera
Commissioner Eppie Griego
Councilman Larry Atencio
Pat Noga
Mark Kleven
Jason Olds
John Ribal
Anthony Nunez
Kent Stringer
DEPT. ATTORNEY
Patrick Garcia
Commission Meeting
Due to the Covid-19 safer at home order we will be holding Commission meetings remotely via the Zoom streaming app.
The next meeting will be on 04/21/2021 at 7:00am
Please be sure to install the app on an appropriate device before the start of the meeting.
A link to the meeting will be posted here, you are welcome to join the waiting room before the official start time.

A link to join is active the day of between 6:30am and 8:00am.

Meeting guidlines:
Please use an appropriate Username.
No inapropriate comments or posts.
Listen with an open mind.
To reduce background noise you will be muted upon entering the meeting.
Please do not unmute unless joining conversation.

Violation of these guidlines may result in muting or removal from the meeting.