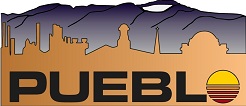 REGIONAL BUILDING DEPARTMENT
830 N Main St • Pueblo, CO 81003 • VOICE: 719-543-0002 • FAX: 719-543-0062
Job Listings
We Are An Equal Opportunity Employer.
No open positions at this time
---
Please note that we do not accept unsolicited applications or resumes, except for specific positions that are open. If there are no positions listed above, please do not submit an application as it will not be kept.
Employment Documents: