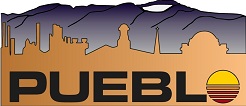 REGIONAL BUILDING DEPARTMENT
830 N Main St • Pueblo, CO 81003
VOICE: 719-543-0002 • FAX: 719-543-0062
Customer Complaint/Comment Form
Please do not use this form for housing/rental or building complaints. You may send those via email to permits@prbd.com.
We do not handle code enforcement or housing issues within the city. For those you should use the City's code enforcement
complaint system
City of Pueblo Code Enforcement.
If you would rather fill out a hardcopy,
click here for the form
.