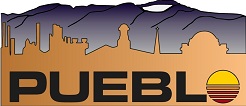 REGIONAL BUILDING DEPARTMENT
830 N Main St • Pueblo, CO 81003 • VOICE: 719-543-0002 • FAX: 719-543-0062
Customer Complaint/Comment Form
Please do not use this form for housing/rental or building complaints. You may send those via email to permits@prbd.com.
We do not handle code enforcement or housing issues within the city. For those you should use the City's code address
complaint form at
http://www.pueblo.us/1397/Useful-Forms-and-Brochures.
If you would rather fill out a hardcopy,
click here for the form
.