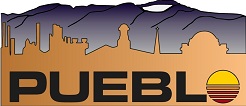 REGIONAL BUILDING DEPARTMENT
830 N Main St • Pueblo, CO 81003
VOICE: 719-543-0002 • FAX: 719-543-0062
News
News/Schedule
IMPORTANT COVID-19 Update 04/01/21:
Our front counter continues to be closed to the public. In person services are not available at this time.
We encourage contractors and homeowners to use our online system until further notice. This will help alleviate wait times during reduced staffing.
If you need to provide paperwork, it will be on a drop off and pickup basis on tables in the hallway please allow some time for processing. Most documents can be sent in electronically
Please contact our office via phone or email permits@prbd.com for additional information. You may also visit our COVID information page on how you may do business without coming into the office. We can also schedule a 'face to face' meeting via Zoom

02/01/21 -> 03/31/21 : License Renewals, late penalty rate of 1.5x normal Fee
If you have not renewed your license for 2021, you will not be able to get permits or inspections. Renew before March 31 to avoid further penalties!
License renewals for contractors can be completed online. If you mail in a check, please allow one week for processing.
Winter/Spring Notice:
Roof/Solar inspections are subject to
all
snow being cleared from roof.
Roofing inspections may be 5 to 7 days out.


We want to thank all of our contractors and customers as we work through this difficult time.
Our operations have been adapted to allow us to continue most all services even where we can't visit with you in person.
Please stay safe and healthy!
04/21/2021 Commission Meeting is available here.
Routing Procedure change beginning 2/22/21
All project routing will now be run through the electronic routing system, regardless of whether or not the routing sheet is done online. Most all agencies are now tied into the system so the routing sheets you receive will not longer have signature lines on them.
Information is provided under each agency as to how you should proceed to get their approval of your project.
Covid 19 Inspection update 2/1/21
Until further notice: All occupied home inspections must include the resident's contact information. If we do not have the information as part of the insection request, we cannot do the inspection.
Inspectors will wear PPE such as a mask, gloves, etc and social distance of at least 6 feet. We appreciate your cooperation in doing the same.
If the inspection site does not meet Covid recommendations the inspection may be canceled due to safety concerns.
Click Here for Colorado Construction project guidelines during the COVID-19 pandemic. (pdf format)
---
Current Building Codes
Current codes are the 2015 I-codes and the 2017 NEC. Please refer to this page. for additional information.
Addressing
Please obtain an address for you project prior to submitting it. Please refer to the Addressing page for complete information.
Code Enforcement:
Please refer to the City of Pueblo Enforcement Guide regarding various types of complaints and violations.
Please refer to the ordinances on the City website for more information.
Our mission statement:
"The Pueblo Regional Building Department is dedicated to promoting and preserving building safety through professional and courteous service. The purpose of the Department is to educate the public, enforce minimum building code standards through teamwork and personal pride, and to enhance the relationship with the public and building community."