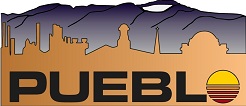 REGIONAL BUILDING DEPARTMENT
830 N Main St • Pueblo, CO 81003 • VOICE: 719-543-0002 • FAX: 719-543-0062
News
News/Schedule
The Department will be closed on Friday, July 3rd in observance of Independence Day


Website Update 5/10/20


In order to serve you better and allow for a smoother online experience, We will be doing various system upgrades through 6/06/2020 and there may be occasional outages.


COVID-19 Update 6/01/20


Our office will re-open to the public on Monday, June 1st. All visitors will be required to wear masks and we will only allow 3 customers in the front office at one time.
We ask that you please maintain social distancing and continue to use our online services where possible in order to limit the traffic at the counter and prevent delays. Thanks!
Inspectors will not be available in the office at this time. Roof inspectons may be 3 to 5 days out.

Please visit our COVID information page on how you may do business without coming into the office.
There will be no annual inspections at health care facilities until further notice as per order of CDPHE.
Covid 19 update 5/10
Until further notice: All occupied home inspections must include the resident's contact information. If we do not have the information as part of the insection request, we will not do the inspection.
Pleae be aware that our inspectors are wearing masks and gloves on all inspections where there are people present.
We want to thank all of our contractors and customers as we work through this difficult time. We have adapted our operations to allow us to continue most all services even if we can't visit with you in person. We are making some modifications to our office shortly that will allow us to reopen when safe to do so. Please stay safe and healthy!
We will have more information available by 5/22.
Click Here for Colorado Construction project guidelines during the COVID-19 pandemic. (pdf format)
2020 License Renewal
You may renew online, by mail, or in person License renewal fees are double after 3/31. We do not renew licenses over the phone. Reminder cards were mailed on December 4th.
Renew by 5/31/2020 or you will need to reapply for a license. No permits or inspections can be done unless your license is renewed for the current year.
---
To Better Serve You:
If you need to come to the office to visit with an inspector, please plan on being here between 7:30 & 8:30 in the morning. That is generally the only time inspectors are routinely in the office.
**The best times for getting permits at the counter are from 8:30am to 12:00pm and 1:00pm to 3:30pm. Contractors and registered homeowners may get permits online. We do not write permits that require a fee after 3:30pm All registered contractors and home owner permits may put in inspection requests 24/7 on our website.
COVID information page
Please be aware that the County Planning office now requires that all plot plans be done to an engineering scale, such as 1 in.=50ft.
Current Building Codes
Current codes are the 2015 I-codes and the 2017 NEC. Please refer to this page. for additional information.
Addressing
Please obtain an address for you project prior to submitting it. Please refer to the Addressing page for complete information.
Code Enforcement:
Please refer to the City of Pueblo Enforcement Guide regarding various types of complaints and violations.
Please refer to the ordinances on the City website for more information.
Our mission statement:
"The Pueblo Regional Building Department is dedicated to promoting and preserving building safety through professional and courteous service. The purpose of the Department is to educate the public, enforce minimum building code standards through teamwork and personal pride, and to enhance the relationship with the public and building community."