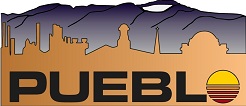 REGIONAL BUILDING DEPARTMENT
830 N Main St • Pueblo, CO 81003
VOICE: 719-543-0002 • FAX: 719-543-0062
News
News/Schedule
Career Openings! - Updated 05/10/2023
We currently have two positions open for applications!
Positions include Building Inspector and Permit Technician positions are open until 6/05/2023 please visit careers to learn more.


ICC- Building Safety Month - May
Please Join us in recognition of Building Safety Month. ICC Building Safety Month


New Portal - April
Beginning this month, Routing will be moving to the new Pueblo Means Business Portal. It will provide exact routing, including utilities, based on the parcel where you are doing
the work, along with an entire project dashboard to track construction from Routing to Final/CO. It is presently available from your contractor or plan review account as an option.
Please give it a spin!


PRBD Commission Meeting
Commission Meeting 05/17/2023 -7am, will be available here.
Effective 02/27/2023
Please join us in welcoming the newest member of our family Mark Guerrero!
He will be assuming the role of our new Building Official as David Vaughn begins the transition towards retirement.
License Renewals 2023
Contractor license renewal for 2023 is available online, in office or by mail. You will be unable to pull permits or request inspections until you have renewed for 2023.
Currently, renewals are at 2x the regular rate. Please renew before May 31st or you will need to reapply for a new license after June 1st.
Effective October 1, 2022 - Elevators
Pueblo Regional will no longer provide elevator or conveyance inspections. Please contact the State for all permitting and inspection requirements for the elevator.
If an install requires remodeling a PRBD building permit may also be required. Here is a link to the State's conveyance web page and a list of licensed inspectors.
Our front counter is open to the public. Fee based permits are issued between 7:30am - 3:30pm (Attached)non-fee permits can be issued in office up to 4:30pm or online 23/7.
We continue to have paperwork available for pickup on tables in the hallway. Most documents can be sent in electronically, please contact our office via phone or email permits@prbd.com for additional information. You may also visit our COVID information page on how you may do business without coming into the office. We can also schedule a 'face to face' meeting via Zoom.

Hazardous Weather Notice:
Roofing & Roof mounted Solar inspections are subject to inclement weather conditions; rain, snow or high winds may delay scheduled inspections.

Please plan ahead, roofing inspections may be around 5-7 days out.


Effective October 7th, 2021 - Important Note Regarding Electrical Code Variance:
We were advised by DORA that as of September 29, 2021, the State Electrical Board amended their motion to grant a Temporary Variance to portions of Article 210.8 (F) of the 2020 NEC.
This variance is to temporarily waive outdoor outlet GFCI compliance for A/C units. Please refer to this document for more information.
Residential Plan Review change beginning in 2023
Beginning in 2023, residential plan reviews will begin the transition to online reviews. We will be working with contractors to bring them onboard with the new system.
---
To Better Serve You:
If you need to come to the office to visit with an inspector, please plan on being here between 7:30 & 8:30 in the morning. That is generally the only time inspectors are routinely in the office.
**The best times for getting permits at the counter are from 8:30am to 12:00pm and 1:00pm to 3:30pm. Contractors and registered homeowners may get permits online. We do not write permits that require a fee after 3:30pm.
All registered contractors and home owner permits may put in inspection requests 24/7 on our website.
COVID information page
Please be aware that the County Planning office requires that all plot plans be done to an engineering scale, such as 1 in. = 50ft.
Current Building Codes
Current codes are the 2015 Building and Mechanical I-codes, the 2018 IPC and the 2020 NEC. Please refer to this page. for additional information.
Addressing
Please obtain an address for your project prior to submitting it. Please refer to the Addressing page for more information.
Code Enforcement:
Please refer to the City of Pueblo Enforcement Guide regarding various types of complaints and violations.
Please refer to the ordinances on the City website for more information.
Our mission statement:
"The Pueblo Regional Building Department is dedicated to promoting and preserving building safety through professional and courteous service. The purpose of the Department is to educate the public, enforce minimum building code standards through teamwork and personal pride, and to enhance the relationship with the public and building community."