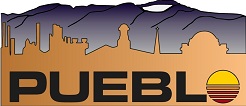 REGIONAL BUILDING DEPARTMENT
830 N Main St • Pueblo, CO 81003
VOICE: 719-543-0002 • FAX: 719-543-0062
News
News/Schedule
Pueblo Regional Building Department will be closed 09/06 in observance of Labor Day.
Our front counter is open to the public.
Visitors are encouraged to wear a mask and are limited to 3 visitors in the front office at a time.


Effective August 15th, 2021 - Important Note Regarding Electrical Code Variance:

On July 28, 2021, the State Electrical Board clarified their motion to grant a Temporary Variance to portions of Article 210.8 (F) of the 2020 NEC.
This variance is to temporarily waive outdoor outlet GFCI compliance
ONLY for ductless mini-split-type heating/ventilating/air-conditioning (HVAC) equipment and other HVAC units employing power conversion equipment as a means to control compressor speed.
Effective July 1, 2021 all electrical permits and plan reviews will be conducted per the 2020 National Electrical Code.
In addition, plumbing permits and plan reviews will be per the 2018 International Plumbing code shortly thereafter.
We continue to have paperwork available for pickup on tables in the hallway. Most documents can be sent in electronically,
please contact our office via phone or email permits@prbd.com for additional information. You may also visit our COVID information page on how you may do business without coming into the office. We can also schedule a 'face to face' meeting via Zoom.

Job Openings
Check here for open positions

Spring Notice:
Roofing/Roof mounted Solar inspections are subject to inclement weather conditions; rain or high winds may delay scheduled inspections.

Roofing inspections may be 5 to 7 days out.


The 09/15/2021 Commission Meeting will be available here.
Electrical Code Adoption 2020 NEC 7/1/21
All electrical permits pulled after July 1st 2021 will need to follow the 2020 NEC. Permits before July 1st 2021 will be continue under the 2017 NEC. We will be working with contractors throughout the next several months to insure compliance with the new code. A temporary variance approved from the State will also be in effect viewable here. Temporary Variance Article 210.8 (F), 2020 NEC
Residential Plan Review change beginning 8/1/21
Beginning in September, all residential plan reviews will be done electronically. We will be working with contractors in June and July to bring them onboard with the new system.
Routing Procedure change beginning 2/22/21
All project routing will now be run through the electronic routing system, regardless of whether or not the routing sheet is done online. Most all agencies are now tied into the system so the routing sheets you receive will rarely have signature lines on them.
Information is provided under each agency as to how you should proceed to get their approval of your project.
Covid 19 Inspection update 2/1/21
Until further notice: All occupied home inspections must include the resident's contact information. If we do not have the information as part of the insection request, we cannot do the inspection.
Inspectors will wear PPE such as a mask, gloves, etc and social distance of at least 6 feet. We appreciate your cooperation in doing the same.
If the inspection site does not meet Covid recommendations the inspection may be canceled due to safety concerns.
Click Here for Colorado Construction project guidelines during the COVID-19 pandemic. (pdf format)
---
Current Building Codes
Current codes are the 2015 I-codes and the 2020 NEC. Please refer to this page. for additional information.
Addressing
Please obtain an address for your project prior to submitting it. Please refer to the Addressing page for more information.
Code Enforcement:
Please refer to the City of Pueblo Enforcement Guide regarding various types of complaints and violations.
Please refer to the ordinances on the City website for more information.
Our mission statement:
"The Pueblo Regional Building Department is dedicated to promoting and preserving building safety through professional and courteous service. The purpose of the Department is to educate the public, enforce minimum building code standards through teamwork and personal pride, and to enhance the relationship with the public and building community."