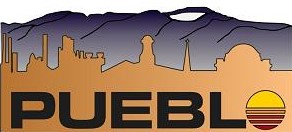 REGIONAL BUILDING DEPARTMENT
830 N Main St • Pueblo, CO 81003 • VOICE: 719-543-0002 • FAX: 719-543-0062
News
Online Permits
Beginning in late June, we will be implementing a new direct online permit system for certain types of permits. Check back for updated information; we will also be sending out an email to those contractors we have an email address for.
Addressing
(Effective 5/10/2015) Addresses will be done only between 2:00pm and 4:00pm Monday thru Friday. Please refer to the Addressing page for complete information. Addresses will be done in writing or by email only.
Permit Fees
(Effective 1/1/2015) New Permit fees took effect on January 1st. Please refer to this document for information on the changes. The new fees will apply to any permits written after 12/31/14
Licensing
License Renewal Forms for 2015 were mailed out on 11/17/14. Renewals must be paid or you will not be allowed to get new permits or have inspections on existing permits.
To Renew your license online, Click Here. Online renewals may be paid by Visa/Mastercard only.
Until May 31st, renewal fees are double; after which you will be required to reapply for the license.
Plan Review
(Effective 11/1/2014) Our plan submittal requirements are changing. We now will require one electronic set of plans in pdf format and one printed set.
(4/2015) Online plan review status is now available online. You may look up plan reviews by address on this page
Any plans that are not complete will not be accepted at the counter or online. Please check the commercial plan review checklist for detailed information on what is required.
Code Enforcement:
Please refer to the City of Pueblo Enforcement Guide regarding various types of complaints and violations.
Information regarding smoke detectors:
Please be advised that on June 28th, 2010, Pueblo City Council passed an ordinance amending the Municipal Code regarding requirements for the installation of smoke detectors for residential work that is limited to electrical installation, alterations, or repairs. 2009 (IRC Section R314.4)
What this amendment means is that for work that only involves electrical work, the use of battery-powered smoke detectors will be acceptable. The detectors must be installed in locations per the 2009 IRC.
Please refer to the ordinances on the City website for more information.
Our mission statement:
"The Pueblo Regional Building Department is dedicated to promoting and preserving building safety through professional and courteous service. The purpose of the Department is to educate the public, enforce minimum building code standards through teamwork and personal pride, and to enhance the relationship with the public and building community."