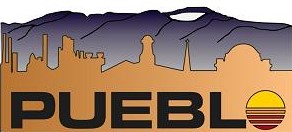 REGIONAL BUILDING DEPARTMENT
830 N Main St • Pueblo, CO 81003 • VOICE: 719-543-0002 • FAX: 719-543-0062
News
Schedule
Our office will be closing at 3:30pm on Tuesday April 18th for our monthly staff meeting. We are sorry for any inconvenience.
Licensing
Important: If you did not renew your License by 1/31/17, the renewal fee is 150% of the original fee. (Until 3/31/17). If you did not renew your license in 2016, you must submit a new license application. License renewal reminder cards for 2017 were mailed on December 2nd. You may renew your license online at the link above. Licenses may be renewed online (credit card only), via mail (check only), or at the counter in person. We do not renew via telephone.
Licenses expire 12/31; you cannot get permits or inspections in 2017 until you renew.
Please Note: Pueblo code requires that low voltage contractors in Pueblo have a contractor's license issued by this department for work in commercial buildings.
Phone System
Please listen to the options on our new phone system. It is designed to connect you with the correct person quickly. Direct extension numbers are available on the Contact Page. Extensions link to inspector mobile phones when available.
Please Note: We no longer will take after hours inspection requests on our answering machine. Contractors may use our online system to enter inspections after hours. Home Owners should call during office hours.
Building Codes
Current codes are the 2015 I-codes and the 2014 NEC. Please refer to this page for additional information.
Addressing
Addresses will only be done via a written or electronic request. Please refer to the Addressing page for complete information. Addresses will be done in writing or by email only.
New Permit Fees
Permit fees for 2017 are unchanged. Please refer to the permit fee table located here for more information
Other News
Online Permits updated 11/21/15
Please refer to this page for additional information regarding online permits including how to access the system.
Code Enforcement:
Please refer to the City of Pueblo Enforcement Guide regarding various types of complaints and violations.
Please refer to the ordinances on the City website for more information.
Our mission statement:
"The Pueblo Regional Building Department is dedicated to promoting and preserving building safety through professional and courteous service. The purpose of the Department is to educate the public, enforce minimum building code standards through teamwork and personal pride, and to enhance the relationship with the public and building community."